How to be First Generation Successful Lawer
By ABT Student 2009 Advocate Vaishnavi Rao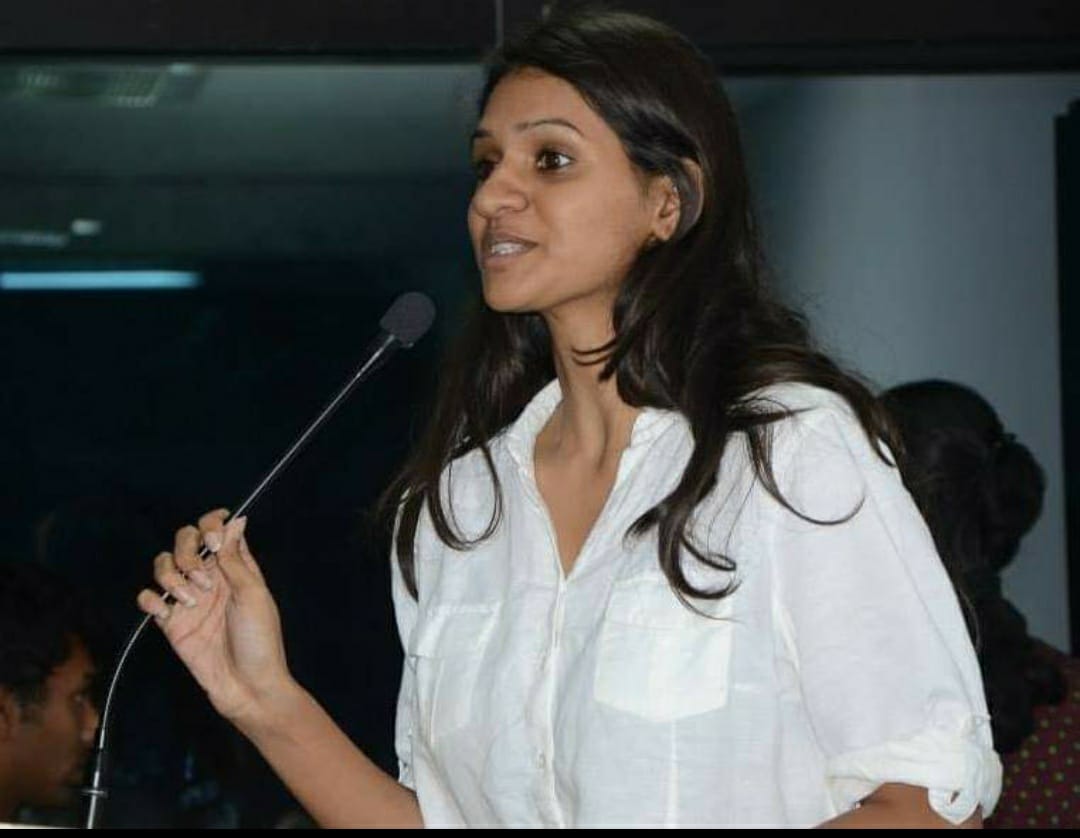 Hi, I am Vaishnavi Rao. I was a student at AB Tutorials in 2008-09. I am currently working at a law firm in Delhi as a litigation lawyer, handling majorly civil and commercial disputes. While I was in school, I was an ardent debater and my love for public speaking is quite simply what lead to my decision to be a lawyer. I am a first generation lawyer in a family which exclusively works in advertising. So, I had absolutely no idea what it meant to be a lawyer, except from what I probably saw in melodramatic movies and TV shows. I assumed that it would involve a lot of arguing before a judge, something I imagined and hoped that I would be good at, and that is why I became a lawyer.

However, what it really means to be a lawyer, became evident only once I went to law school. I am a graduate of Gujarat National Law University. It is there I learnt that pursuing law in not as inane and simplistic as arguing before a judge. Law is something which is prevalent in every sphere of our lives. From the bread and eggs we consume for breakfast (they have to follow the food safety standard and a violation of the same, could incur legal consequences), to the vehicles we drive (half the consumer complaints that I have dealt with relate to deficiency in services by vehicle manufacturers), to the textbooks you read and the schools you go to, all are specifically regulated and answerable to various sets of rules, regulations and guidelines which they must follow. Thus, law is everywhere.

What is really essential to understand as a first generation lawyer is that it is very easy to find your place in the vast expanse of the legal world, if you can identify where you interest lies. My peers in law school graduated and became trial advocates, intellectual property law advocates, media law advocates, taxation lawyers, judges, teachers and civil servants. The doors that open for you as a lawyer gives you the flexibility to match your area of interest with law and pursue a career path which is both rewarding and fulfilling.

However, I must add, that pursuing law as a career is hard work and requires hours of studies and effort. Especially being a first generation lawyer, not knowing what are the possible avenues through which you could explore your opportunities can be a challenge. My advice would be to take your time to explore where your interest lies, take your internships seriously, as these are a window of what your future lives could look like, speak to your seniors, teachers and friends in other law schools to compare experiences, sometimes we just discover what we may enjoy by hearing it from others and use every opportunity that comes your way.

Today, I thoroughly enjoy the kind of work I do, because I tried and tested various options and experimented a little bit during my internship days, I explored a variety of activities in college and realized what area of law I could specialize in and excel at.

As a litigation lawyer, every day brings a new challenge, since no case is the same and every case brings with it something new that you can learn. I also infact thoroughly enjoy the experience of arguing before a judge and my public speaking experience and exposure has definitely made me a better lawyer. Litigation involves, studying the facts of a case, drafting the pleadings of a case, conducting cross examination and arguments in a case. Attention for detail and patience are extremely important skills to have as a litigation lawyer. It also helps if you can think on your feet and have a logical bent of mind. I find my job as a litigation lawyer extremely rewarding because, it is a result oriented job and your hard work and effort can actually literally help people when they are in trouble.

*This article may not be produced in total or part without the explicit permission of AB Tutorials/ or the author.
Back to articles