Advocate CS Siddharth Dhawan
By Advocate CS Siddharth Dhawan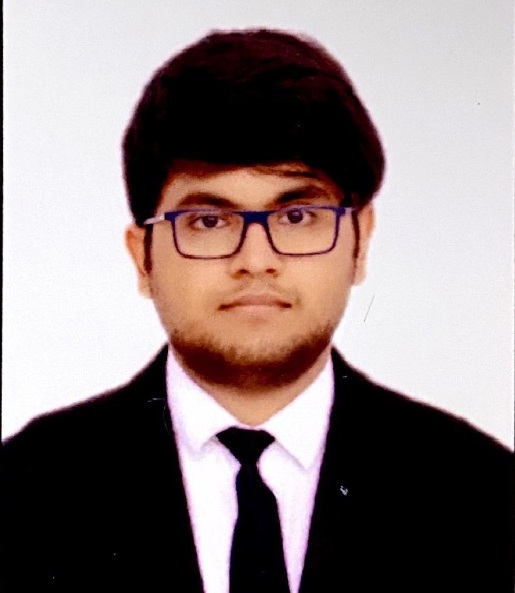 About the Author
Siddharth Dhawan, an advocate enrolled with Bar Council of Delhi and licentiate company secretary recently graduated from Amity Law School Delhi, currently working with an esteemed government organization as a manger legal. He is also co-founder and editor in chief of Jurisperitus: The Law Journal (ISSN 2581-6349)
IMPORTANCE OF LAW AS A PROFESSION
Legal Profession means to present the favor of the client (party) in court of law and presenting from his side. It is his duty towards the profession for which he gets fees from his party. Legal profession is a learned and a very attractive profession. Legal profession plays a very important role in the execution of justice. For which there has to be-
(i) A proper organized system of courts
(ii) Properly developed system of law.
These two for an effective administration of justice can be achieved through well-organized system of law.
In this modern world, everything is dynamic, whether it be the technological advancements or the social conditions, all the factors are constantly changing and evolving for good. Therefore, it is impossible that the way people work remains the same. Almost all the professions are diversifying and new profession cropping up, opening up new opportunities for today's youngsters. Among these is one of the oldest professions known to mankind, the legal profession. It is also one of the most important professions for the administration of justice and to maintain a balance between the legislature and the common people. It has been emphasized many times that, "A well-organized system of judicial administration proposes a properly equipped and proficient Bar." This profession, like all others, has not remained unaffected from the social, economic and political changes across the world. In India, the changes in the Legal Education System has revolutionized the Legal Profession and will have far reaching consequences
The Legal Profession, which has evolved into a more professional and advanced field, has played an important role in this country and around the world, as an advisor, an upholder of the rights of common people and as a professional.
First of all, the Legal Profession is important because it helps in solving disputes between various entities, whether it be a feud between two individuals, between the governments, between the government and common people, or anyone for that matter. They advise their clients on the right path and legal remedy to take, and at the same time help in achieving that remedy in the courts of law. Of course, they charge their clients for this, but monetary benefit is necessary for sustenance and survival of any profession. Secondly, the lawyers help the common people in upholding their basic rights. They do this with the help of public interest litigations, through
pro bono
litigation and other forms of litigation. They help in preserving the
Grundnorm
, the basic or fundamental part, of law, that is the Constitution. They also help in maintaining a balance between the legislature, executive and judiciary. Thus, the Legal Profession is fundamentally important for the Administration of Justice in the country through various means.
The Indian legal profession has grown over a short period of less than 50 years to become the world's largest branch of the profession
. Within India, it is one of the most influential professions having an involvement in the governance of the country. It sufficiently reflects the diversity of Indian society, its social hierarchies and realities, and yet performs efficiently in delivering justice to litigants through Courts, despite the massive pressures that Courts and legal institutions function,
given how unimaginably overburdened they always are
. The unitary structure of the Indian bar comes across as a boon in this regard.
IMPORTANCE OF DRAFTING SKILLS IN LAW
Legal drafting is the most important instrument of legal communication. The skill to draft well is the skill to think and communicate well. Therefore, it is important to recognize the purpose that a legal document has to serve. A legal document must be drafted in a way that it categorically specifies the legal issue, statements of the client and the remedies sought if any.
Probably no other profession demands this ability more than the legal profession. A good lawyer is one who can express his client's case most effectively by way of spoken or written words. Legal knowledge and acumen to translate that knowledge into worlds are a lawyer's greatest assets.
Metaphorically speaking, every case or a transaction is like a new canvas for a lawyer. A lawyer is supposed to paint his client's case on the canvas. The painter must be thoughtful and artistic and the meaning of the painting must be clear to those who see it. Practically speaking, the language and tone of every commercial agreement must be clear and unambiguous. An agreement is not drafted for the academic pleasure of its author. An agreement is a living thing (almost) – it has to live and face the scrutiny of several interested parties (the client, other party, other party's lawyers, adjudicating authorities, etc.). Therefore, it has to be carefully crafted so as to protect your client's interest to the utmost, be legally compliant and understandable to all who come across the document. A lawyer must choose her words in all aspects of his work with great care, be it drafting a legal document, simply writing a response to an inquiry, sending a legal notice or anything else. A lawyer must write in a clear and concise manner. A lawyer has to be an excellent wordsmith and storyteller. If a lawyer's writing is ambiguous or vague, it can lead to multiple interpretations, which is a kind of self-goal for her client. The difference for the client could be as drastic as jail or bail.
Writing skills play a major role in the drafting of commercial agreements – negotiating skills are no less important but if you articulate and draft well, it leaves less scope for the other party to come up with any objections or counter your position. You can't take anything lightly as the contents of an agreement are legally binding between the parties. Apart from significant monetary aspect, commercial agreements affect even business and reputation of the parties. For these and other cogent reasons, people prefer and hire experienced lawyers to draft high stake agreements. A lot of time, money and energy goes into negotiating and then drafting or the other way round. Therefore, a draftsman carries a big burden of work as well as expectations from the client. Legal drafting skills also encompass using feedback from the court and clients to improve on the points where the legal document lacks. It is important to understand whether the client is consumed with doubts after reading the document, or is able to understand even the most complicated legal procedures and technicalities through his legal document. Drafting skills embrace not only the ability to produce crisp documents but also to acquaint a layman with the intention of the legal document. A lawyer who possesses these legal drafting skills is able to build a strong legal practice in whichever legal domain he practices.
IMPORTANCE OF ADR (ALTERNATIVE DISPUTE REDRESSAL) MECHANISM
It is a well-known fact that the Indian Judiciary is one of the oldest judicial systems, but it is also known that the Indian Judiciary has become inefficient in settling disputes despite a large number of fast-track courts that have been created. The Indian courts are clogged with thousands of cases and the problem is far from being solved as the cases keep on piling up. The reason is not only the inefficiency of the courts to solve them in a limited time but also the fact that small matters which can be discussed outside the courts are also filed before the courts
ADR is a
mechanism of dispute resolution
that is non adversarial, i.e. working together co-operatively to reach the best resolution for everyone. ADR can be instrumental in reducing the burden of litigation on courts, while delivering a well-rounded and satisfying experience for the parties involved. Alternate Dispute Resolution (ADR) includes varying means like Mediation, Arbitration, and Conciliation to determine conflicts outside the prescribed court system
The resolution of disputes through alternative dispute resolution mechanisms has gained momentum over recent decades. It has increasingly occupied space in the academic literature as the "new" method to achieve "justice" for disputing parties. It is important to note that a variety of definitions of "justice" can be relied upon. However, in many cases, justice will mean the parties being able to resolve their dispute fairly, justly and amicably by applying
law
or legal principles. Traditional legal mechanisms for resolving disputes have been increasingly questioned as to whether they are actually capable of achieving justice in individual cases.
The value of ADR is that it allows parties to depart from the formal structures of the law to resolve their disputes in an informal arena unique to the facts of their individual case, thereby achieve justice in an alternative way. A frequent theme discussed in the literature, such as Leisure, is the numerous advantages of ADR with three primarily reasons frequently reappearing as the rationale for ADR over other forms of dispute resolution. These include the cost saving advantages of being able to achieve justice without the costs associated with traditional legal resolution mechanisms, the speed at which resolution can be achieved is faster and the parties are able to retain an element of control over the proceedings.
These days it has become a global occurrence to determine commercial disputes through arbitration and not through the standard judicial system. The majority of the persons do not want to become concerned in lawsuits due to postponement, high costs, and discarded advertising. ADR's offers the most excellent resolution to these concerns. Consequently, there is a sturdy case to auxiliary reinforce ADR mechanisms in India.
LAW AS A TOOL OF COMMUNICATION
Words are salient feature of law. In the legal field, Legal Language is always an important tool not only for communicating ideas and thoughts but to establish rights and obligations, to distribute information, to enable communication within the legal profession. There are some universal feature of the legal language i.e., extreme precision, obscurity, ambiguity, archaism (structures and vocabulary).
Words or phrases such as res judicata, impleader, executory interest, demurrer and men's, rea,oblige students to acquire some new vocabulary. Learning the meaning of these words is essential to understand any case or discussion which uses them.
With the help of some example, in spite of common words there is a specific explanation words there are words whose meaning expands, contracts or changes, depending on the context or the place in which it is used. In one context (divorce, for example), a person may be considered a "resident" of a state if she has lived there for 6 months. In another context (getting a driver's license) a person may be considered a "resident" after just a few days. In one state, a person may be said to "possess" a firearm if it is within his/her reach in an auto. In another state, that person might have to be in control of the firearm to be considered in possession of it. Thus, the same word can have a different meaning depending on what question is being asked, and where it is being asked.
Communication is an essential part of every individual. A good communication can lead to better understanding and ultimately result in the growth of the individual or the economy. Information Communication Technology refers to various technological tools which give access to useful information via means of telecommunications. It includes all the products that help in restoring, retrieving and transmitting the information digitally. ICT also helps in directing these technologies to bring to use each other for one another. The tools include internet, intranet, email, wireless technology, cell phones and many more. The increase in the use of ICT in daily life is like a boon to the growing trends of world. It is because of the rapid use of ICT the world has become a Global Village. The work which used to take months and hours to be completed, now because of ICT have become very easy and less time consuming. Legal practice is concerned with law and has various dimensions attached to it. ICT helps the legal practice as the legal practice involves a lot of documentation, storing of information and its retrieval.
The concept of legal communication should be considered as the idea of understanding the legal norm by the recipients of law, namely by persons and also acceptance of these rules in order to respect them. Also, clarity and transparency in law communication are very important elements that contribute to the way in which legal standards are received. The analysis of legal communication from the perspective of legal positivism presents a special scientific interest, given the very essence of positivism, namely that the laws are commands of the human being. Thus, it is important to analyze communication patterns that can be applied in the positivist orientation to consistently appreciate the ways in which legal communication can be improved.
Back to articles