Founder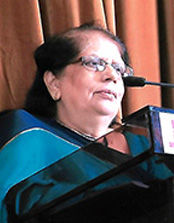 Dr(Mrs) Anila Bhatara
After doing BA (Honours) from Xaviers' College Mumbai, she went on to do MA (Honours) from Mumbai University. She subsequently did B.Ed. (Bachelors in Education) and M.Ed. (Masters in Education with doctoral dissertation) from Punjab University with a gold medal. She thereafter went on to do Post Graduate Diploma in Guidance and counseling from NCERT. Thereafter she was associated with various schools and educational institutes at the top level.
She has also been associated with organizations at national level and has conducted workshops and seminars in various organizations on management and optimization of educational resources.

She is the author of best seller "CHOOSE YOUR CAREER" and numerous papers and research based articles. For last 25 years she been a member of APA (American Psychological Association) and ICP (International Council of Psychologists) and has been involved in career guidance and educational research training having successfully counselled and trained thousands of people from various academic fields.
read more
CEO AB Education (Forbes 2020, 2021)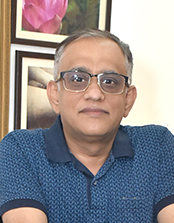 Mr. Gaurav Bhatara
Group CEO: After doing his higher education outside India, he worked internationally for over a decade in various companies in senior quasi legal and management positions for over a decade, coming back to India in 2000. Philanthropist and social entrepreneur he overseas all group activities and also acts as lead mentor at AB Tutorials. He has guided over 4000 students into top NLU's guided thousands of students into selecting the appropriate profession.
In 2017 he was awarded the Delhi city Icon award by Radio city and subsequently received several national excellence awards. Silicon India magazine awarded AB Tutorials the best education company under his guidance in and it was also awarded the top 10 most promising training institute of India in 2019, He was also awarded the Pride of Bharat award 2020 and subsequently, he was featured in Forbes 2020 March Issue of Modern India's Game changers.
Awards and Feature
Featured in Forbes 2020 Modern India's Game Changers Issue
Delhi City Icon Award – Excellence in Legal Education (Radio City), 2018
read more
Mission & Purpose
To enable each student to guide their true innate potential and become successful
To enable each student to be professionally successful and create value in Society, Family and Nation
To enable not only students to become brilliant legal professionals but also good human beings
To enable Indian students and law graduates to get admission in the top law universities in the world
To enable using a holistic approach create brilliant
To create a nation of brilliant law professionals and good human beings
To create a happy and symbiotic society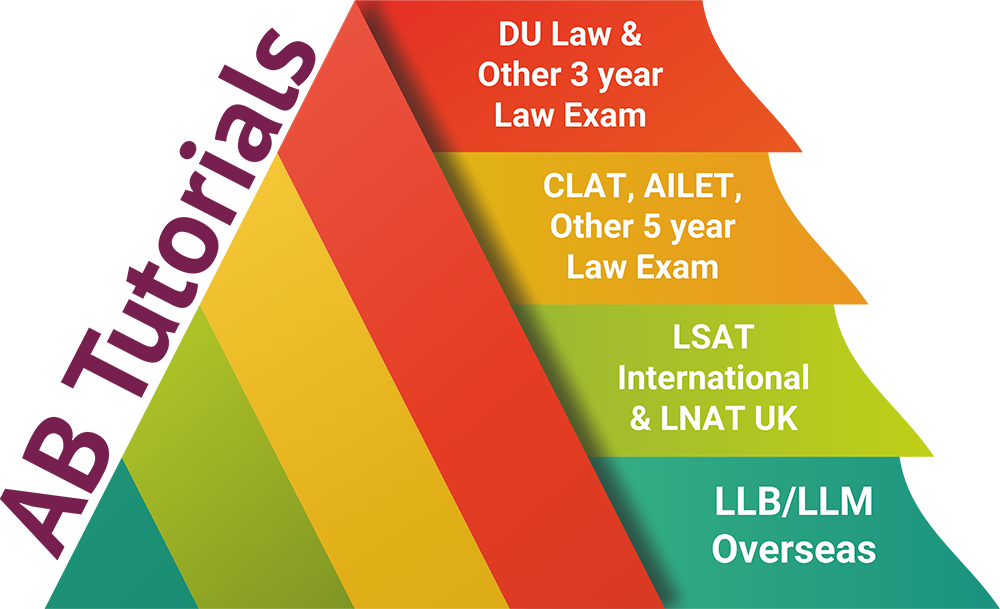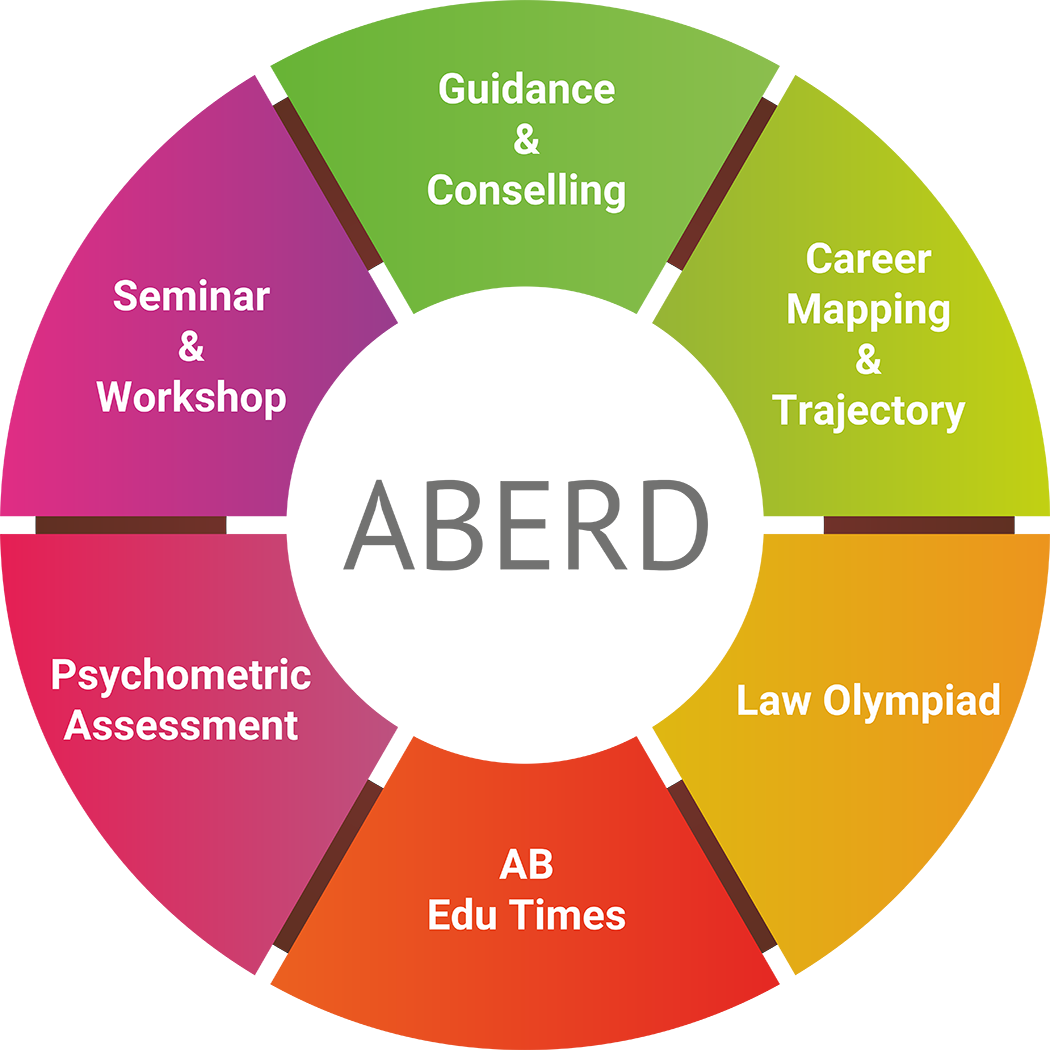 AB Tutorials, also known as Bhatara Law Institute is one of India's most reputed organizations for law exam training & preparation. Since 1994 it has been involved in guidance & preparation for law entrance exams in India & overseas. Over 3500 students have attended AB Tutorials Programs and are currently practising as lawyers in India and other parts of the world. AB Tutorials is the best Clat coaching institute in Delhi and offers law coaching in Delhi among a large range of courses, including CLAT Online classes.
The institute was founded by in 1994 Mrs Dr Anila Bhatara under the guidance of her husband Late Col RK Bhatara VSM. In 2001 Mr Gaurav Bhatara joined the organization after returning back to India and took over as CEO in 2009. Since then it has grown phenomenally with an average of 95% student qualification rate each year. The holistic approach and personalized attention policy of the institute has ensured top ranks in all law exams for over 25 years. Its alumni are not only now practicing as eminent lawyers in India and overseas but several of its ex-students have cleared UPSC and Judicial services exams.
With advisors who have done their Phd' from reputed US universities like Stanford and Harvard university, its unprecented growth is based on a student first approach. Keeping a balance to ensure a student first approach in over 25 years through a conscious decision only very limited branches have been opened.
AB Tutorials prepares students not only for five year LLB (after 12th) are CLAT, AILET, SET, IP CET, LSAT, Christ College, BHU, PU Chandigarh, MHA-CET. But also for the three-year law exams like Delhi University Law Faculty, BHU, MHA-CET, PU Chandigarh, LSAT (India). Symbiosis Law University Pune etc.
Special preparation is available for students interested to prepare for LSAT India and LSAT overseas. Through its sister organization AB Education research and development LNAT UK, LLB UK, LLM UK/US/ EUROPE and JD program and exam preparation is conducted with unprecedented number of students qualifying top law universities each year.
Awards and Feature
Featured in Forbes 2020 Modern India's Game Changers Issue
Top 10 Training Institutes – Knowledge Review, 2020
Coaching Institute of the Year – Higher Education Review Magazine, 2019
National Quality Excellence Award (India's Top Law Exam Institute, 2019)
Top 10 promising Training Program in – India Higher Education Review, 2018
AB Education, is an organization specialising in knowledge, resources maximization and research based education for training programs for various academic, educational and industry platforms and interfaces. Founded in 1994 it has steadily and progressively grown to become one of the country's most reputed organisation for knowledge enhancement methods, Law exam training vertical education management, learning, training, guidance counselling and aptitude testing services.
AB Education group consists of AB Tutorials Pvt. Ltd. and AB Education, Research Development (ABERD) and My Guru an online guidance and counselling resource maximization and career information platform. The total outreach of AB Education till date since formation has been over 1 lac students through a process of personalized and group interfaces spanning across various verticals.
Amongst other area of thrust is psychometric assessments and evaluation, guidance and counselling, education technical and quality assurance mechanism and reviews, law graduate professional guidance and trajectory enhancements with pre law guidance and for law university admissions at LLB, LLM, JD and other specialized law degree international courses. Exam preparations for LNAT UK, LSAT International for aspirants intending to pursue law in UK. US Canada and other European countries.
AB Education believes human resource to be the most important resource and developing it is the single most important pre-requisite to a developed, responsible and a prosperous country. Product solutions and models for applications for diverse industries are developed through extensive research and development whether it is Aviation, shipping, hospitality engineering, infrastructure, power, petroleum or energy sectors.
ABERD develops specific sector based aptitude testing product solutions to assess and test aptitude of individual/s and provide profiling to corporate for suitability and reliability of individuals in the particular sector. It also caters to organizations and companies for routine aptitude testing of their employees at all levels for pre-selection or pre-evaluation. It provides assistance to organizations by providing psychometric evaluations of the human resource available to them. ABERD works in the area of education and resource management acting as legal awareness partners for various legal awareness campaigns.
ABERD also provides Psychometric Aptitude testing services for Government and corporate sectors. Specific models are designed for educational institutes, corporate clients and individuals. Specialised services and solutions are provided depending on the requirements of clients such as calligraphy, handwriting analysis, etc. Ranging from Port Management module training programs to maritime security training modules ABERD in association with its partners provides products and solutions at multi levels for industry and non-industry resource development. It also works as an external auditor and consultant to various educational institutions in quality control. It also works in specific areas of aptitude testing in mining and real estate and infrastructure development.
ABERD also works in the area of providing legal awareness in various sections of the society be it schools, colleges, women & child protection to create awareness about the legal rights and enforcement mechanisms available to common people.
Awards and Feature
Featured in Forbes 2020 Modern India's Game Changers Issue
Pride of Bharat 2020-2021
Education Company of the Year – Silicon India Magazine, 2019