What's LNAT?
The Law National Aptitude Test (LNAT) helps universities select suitable people for their undergraduate law courses.

It is not a subject specific test, i.e. It doesn't test your knowledge of law or any other subject. Instead, it expresses the underlying potential (i.e., Aptitude) of a person to see if (s)he possesses the skills required for studying law. All the contents of LNAT are managed by the members of the LNAT Consortium. The test is administered by Pearson VUE, under LNAT's contract.

LNAT helps universities make a fair choice to select a few from many high-qualified applicants who wishes to join their undergraduate program. It's used additionally with other admission requirements, such as UCAS Application and other educational qualifications.
What's it for?
A test of Aptitude, LNAT is developed by Consortium of UK universities - to assess in a fair manner a candidate's potential to study law at undergraduate level.
LNAT is designed to measure a person's educational or personal background.

LNAT is designed to measure a person's aptitude, rather than academic achievement. The skills required to do well in LNAT are the same required for doing well in Legal education. It's used along with standard methods of selection, such as A level (or their global equivalent) results, University applications, admission interviews to give a more appropriate and accurate impression of a student's abilities.

LNAT measures the skills pertaining to verbal reasoning, including:
Interpretation
Comprehension
Analysis
Induction
Deduction
Synthesis
It tests skills of interpretation of Information and deductive reasoning.
Questions asked falls into 7 categories:
Ethics
Education
Law
Media
Philosophy
Politics
Science
The LNAT cannot be revised, however, those taking the test will benefit from being familiarized with the style and format of the test. This could be done free of cost on the LNAT website.

Students can take the test at a convenient time and test center, they've an option to choose from over 500 centers in 165 countries around the world.

What is required to produce recognized photo ID proof (such as a passport) to sit the test.

The LNAT is written and calibrated by Edexcel for Pearson VUE, the world's leading computer-based testing and assessment business.
Do I need to apply, alongside LNAT?
Alongside sitting LNAT, you'll be required to apply for your chosen programs in a general manner. Sitting LNAT doesn't include an application to any University. LNAT is required to be taken by all applicants (UK, US, and overseas) to undergraduate programs at: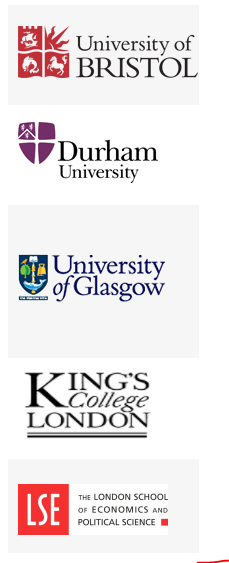 When do I take the LNAT?
You should aim to take the test as early as possible to ensure maximum choice of test venue available and to meet the admission deadlines.

You must take the test in UCAS year applying to the University. You can sit the test once in this September to June cycle, and results cannot be carried over one from one year to the next.
Are there any exemptions from the LNAT?
There are no general exemptions.

In extreme cases, an individual University May grant an exemption to an individual candidate.

For instance, if there's no test center in your country, or if a sudden hospitalization makes it impossible for you to attend the test, or if civil unrest or natural disaster makes it hazardous to reach to the test center before the deadline, you should contact the LNAT-participating University to which you've applied to and enquire if the LNAT requirement would be waived off.

Although, it must be kept in mind that this discretion cannot be exercised in favor of candidates who miss a deadline by mistake (as for example, someone who forgot to register for someone who did not find out about the LNAT in time).

Neither the LNAT Consortium Ltd., nor the Pearson VUE can grant an exemption.

Applications are to be directed directly to the university for exemptions. Every University will make their own decisions. If you are planning to apply to several LNAT-participating universities, you need to make a separate exemption to all of them.
Test Format:
The LNAT is a 2-hour 15 minutes test, in two sections:

Section A: it consists of 42 MCQs. These questions are based on 12 argumentative passages, with 3-4 MCQs on each. 95 minutes provider to answer all the questions.
Review of answers are allowed at any time during 95 minutes, it's not permitted to come back to the MCQ section, once you proceed to Section B.

Section B: 40 minutes are given to answer one of the three essay questions on a range of subjects demonstrate your ability to economically agree and come to a conclusion. A good command of written English would be required at your end, here.
Results
When do universities see my results?
Starting on 21 October, the first batch of LNAT scores (tests taken between 1 September to 20 October) are released to the universities to download. After that date, within 24 hours of finishing your LNAT, Pearson VUE will make your LNAT score and essay available for download by your chosen university or universities. They will see your score before you do.

Each university's admissions tutors will then refer to the candidate's score as part of their application. The candidate's LNAT score and the essays will be used by each university in the way that best suits its own admissions system.

The LNAT does not replace A levels or their global equivalent but is used in conjunction with formal qualifications, the information on the UCAS or other application form, the candidate's personal statement and, in some cases, performance at interview.

There is no fixed weight to the LNAT and different universities will utilise the LNAT in different ways.

The use of LNAT essays varies and is dependent on each participating university's admissions policy. Some universities may use it, for example, as the basis for interview questions. Others may compare it with the personal statement and school/college report on UCAS forms, or use it as a means of distinguishing between borderline candidates.
When will I see my results?
LNAT results are emailed to candidates twice a year, with test dates determining the results date.
Candidates taking the LNAT on or before 20 January will receive their results in mid February.
Candidates taking the test after 20 January will receive their results in mid August.
Note: No specific dates can be given.
Candidates may only sit the LNAT once between 1 September and 31 July the following year unless authorised to because of extenuating circumstances. If a candidate sits the test twice without authorisation, their later test sitting will be invalid. Singapore University of Social Sciences (SUSS) applicants only may sit the test, also only once, between 1 September and 31 July the following year.
LNAT key dates 2021
You must take the test in whichever academic year you're applying to university (so for example, if you're hoping to go to university September 2022, you need to take it before January 2022). You can only sit the test once in the cycle (September to June), and results cannot be carried over from one year to the next.

Registration for LNAT tests opens every August, with testing beginning in September (for university entry for the following academic year). You can take the LNAT either before or after you send off your UCAS application.

These are the key dates for the LNAT exam 2021/22:
2nd August 2021 - LNAT registration begins.
1st September 2021 - LNAT testing begins
15th September 2021 (to be confirmed) - Deadline for booking LNAT test (Oxbridge applicants only)
15th October 2021 (to be confirmed) - Deadline for sitting the exam (Oxbridge applicants only)
15th January 2021 (to be confirmed) - Deadline for booking LNAT test (all other universities)
20th January 2022 (to be confirmed) - Deadline for sitting LNAT test (all other universities)
You can physically take the test on any day that's available at your local test centre, however it's first come first served, so the earlier you book, the more likely you'll have a date that works for you.
How do you take the LNAT?
The test is managed by Pearson VUE, so either yourself, your parent/guardian or your school need to book via their website. This is an incredibly simple two-step registration process, where you'll set up an account to register, and then book and pay for a LNAT test in your nearest centre.

You don't even need your UCAS number in order to book a test, although it is handy if you can provide it, as this is how your chosen university will be able to eventually see it, so the sooner you can find out and provide your UCAS number the better.

If you have any special requirements (e.g. you need extended time for dyslexia, need a reader recorder, have impaired mobility, hearing or vision) don't book your test online. Instead just register for one and then complete the Examination Access Requirements form and attach appropriate evidence (such as a doctor's note or letter from a teacher). LNAT will then confirm with you what you require and notify Pearson VUE, who will then contact you to book your test. You can find out more information about booking an LNAT with special requirements on the official website.

If you need to cancel or rearrange your test, they can be rescheduled for free as long as it's at least two working days before your exam date.
Where do you take the LNAT?
There are over 500 test centres (150 of which are in the UK) you can go to for your LNAT exam. On the actual day of your test, be sure to arrive at least 15 minutes before the start, and give the check-in agent a printout of your confirmation email as well as photo ID.
How much does the LNAT cost?
An LNAT costs £50 if you take it at a test centre in a UK/EU based test centre or £70 if you take it outside the EU.
If you can't afford these fee, you can
apply for a LNAT bursary
to cover the cost. However, you need to apply before booking your LNAT as it can take at least a week to process.
You may be eligible for a bursary if you fit any of the following criteria:
You're receiving either 16-19 Bursary in England, the top rate of Educational Maintenance Allowance in Scotland, Wales or Northern Ireland or an Adult Learning Grant.

If you live with a family member who's receiving Income Support, income-based Jobseekers' Allowance, or Employment and Support Allowance.

If you live with a family member who receives child tax credits and earns less than £30,000 a year.

If you get Pupil Premium payments or free school meal
How can you prepare for the LNAT?
The official exam body has example papers and tools where you can take a practice test on their site, so it's worth checking out the LNAT's
official site
for this.
You can also prepare by exercising the parts of the brain that will be used most during your exam. This can be done by simply reading the paper and thinking about the following as you do so:
What issues are being raised?
What assumptions are being made?
What conclusions are being made?
What your counterargument would be?
This will get you thinking in the same way you'll be required to during your LNAT and make answering the exam questions a lot less daunting.
What happens after you've sat the LNAT?
Once you've completed your test, within 24 hours your chosen university will be able to access it. They will actually get to see your score before you do…sorry about that! They can then use it however they want, depending on their admissions policy.
Some universities may use it to form the basis of
an interview with you
, others will use it to compare against your personal statement, while others will look for a particular score.
You'll finally get to see your results either in mid-February (if you take it before 20th January), or early August (if you take it after 20th January)
Back to exam list